FEATURES
| | | | | | |
| --- | --- | --- | --- | --- | --- |
| FLIGHT TIME | DIGITAL ZOOM | VIDEO RESOLUTION | CONTROL RANGE | GIMBAL | EFFECTIVE PIXELS |
| 31 Min | 32 x | 4k 30fps | 10 km |  3-axis | 48mp |
Capture accurate details in any mission with the Mavic 2 Enterprise Advanced – a highly versatile yet compact tool that packs a whole lot of performance upgrades. With thermal and visual sensors, the M2EA supports 32× digital zoom and is capable of centimeter-level positioning accuracy with the RTK module.
High-resolution Thermal
Make informed decisions by quickly identifying objects onsite using the M2EA's integrated high-resolution thermal sensor, which supports Spot Meter and Area Measurement.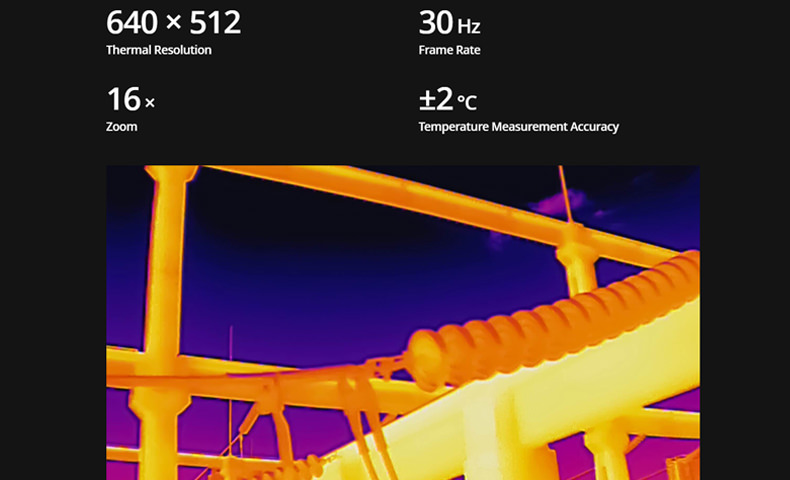 Zoom in to Stay Safe
Capture clear images and videos from a safe distance. The M2EA's high-resolution visual camera supports ultra zoom, so no detail is missed.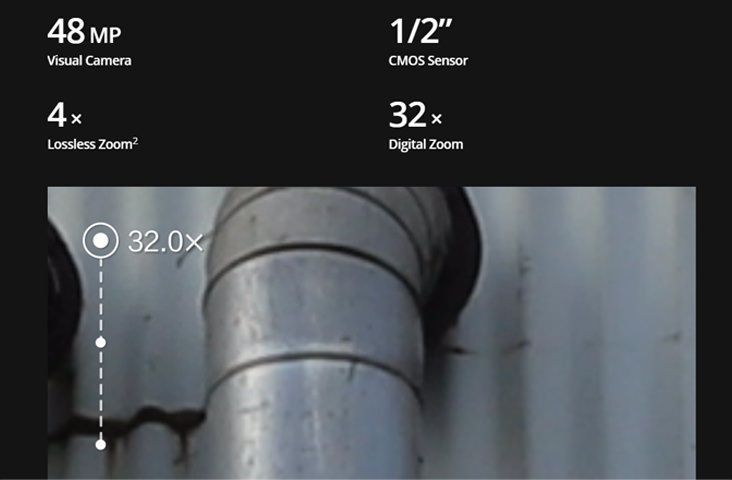 Dual-vision at Your Service
Tap to switch between visual, thermal, or split-view feeds for different project needs.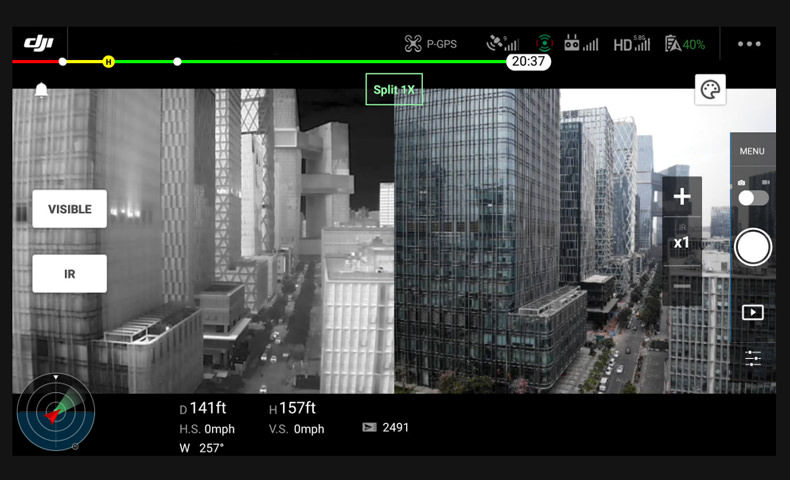 Accurate Positioning
Achieve centimeter-level accuracy using the M2EA with the RTK Module3. Create up to 240 waypoints to conduct automated, detailed inspection missions in complex environments.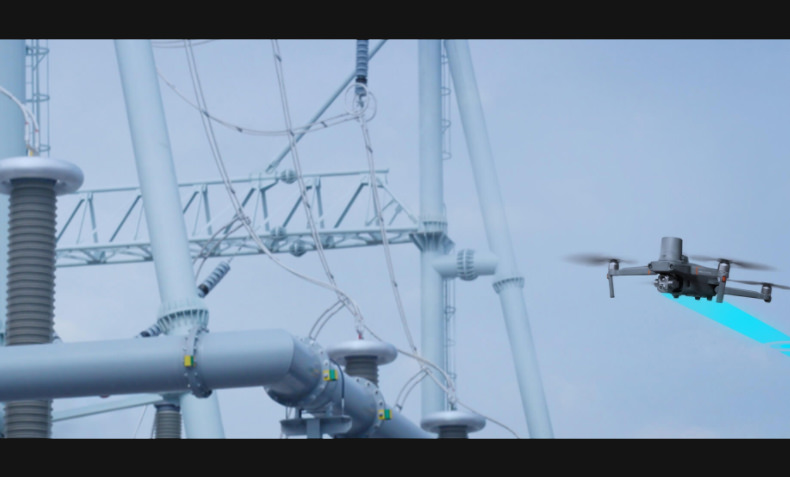 Maximum Flexibility
The lightweight and portable M2EA can take off in less than a minute. Zip through complex operating environments thanks to the faster ascent and descent speed.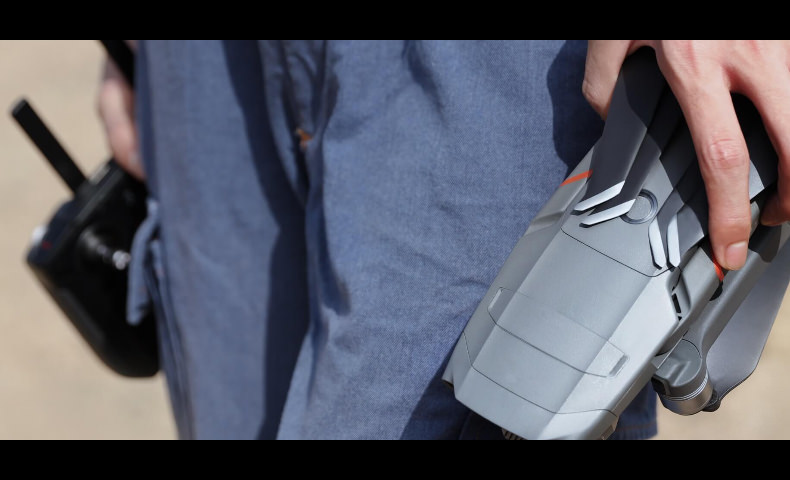 IN-BUILT CONTROLS 
Fly with confidence using a range of advanced controls that are sophisticated in design and refined to give you the ultimate flying experience.
 LESS INTERFERENCE, ENHANCED TRANSMISSION
A sheer flying performance with OcuSync 2.0 which supports automatic dual frequency band switching. This capability ensured a more reliable and stable flight and enhanced video transmission of up to 10 km at 1080p resolution.
 MOVE WITH GRACE
Swiftly manoeuvre through complex environments with a powerful propulsion system that boasts minimal sound, and offers extended flight time of up to 31 minutes and a maximum speed of 72 kph.
 MORE ROOM FOR YOUR MISSIONS
With a 24 GB internal storage, you can now store a lot more data for your missions, allowing you to get more done without the constant need of transferring images manually over SD card.
 FLIGHT TIME WITH EACH ACCESSORY
Max flight time (no wind) of Mavic 2 Enterprise Advanced + M2EA Spotlight: 24 min; Spotlight turned off 28 min
Max flight time (no wind) of Mavic 2 Enterprise Advanced + M2EA Speaker: 27 min; Speaker turned off 28 min
Max flight time (no wind) of Mavic 2 Enterprise Advanced + M2EA Beacon: 29 min; Beacon turned off 30 min
Max flight time (no wind) of Mavic 2 Enterprise Advanced + M2EA RTK Module: 28 min
 SELF-HEATING BATTERIES FOR ADVERSE ENVIRONMENTS
In the rugged terrains of New Zealand, you can rest assure that the Mavic 2 Enterprise will not falter. In demanding cold climates, the Mavic 2 Enterprise adapts with a suite of smart self-heating batteries that are capable of working in sub-zero temperatures. 
 OMNIDIRECTIONAL OBSTACLE SENSING
Fly safer than ever, experience an unrivalled flight with the Mavic 2 Enterprise's omnidirectional obstacle sensing. This advanced sensing system enables you to fly and hover with more stability than ever in a wide range of open and complex environments. 
 ADVANCED PILOT ASSISTANCE SYSTEM (APAS)
Sense and avoid with ease, the Advanced Pilot Assistance System (APAS) intuitively detect objects near your drone's every move, letting you easily fly around or over an obstacle, particularly in tight spaces. Instead of the craft going to a halt when an obstacle is encountered the Mavic 2 Enterprise will avoid the obstacle and continue on its original course.
 DIRECT FLIGHT CONTROL
Access camera and accessory settings, intelligent flight modes and more with a single touch.
 CONDUCT AUTOMATED FLIGHT
Perform repeatable data collection missions and conduct them automatically.
ULTRA-PORTABLE 
Following the key feature of the Mavic series, the Mavic 2 Enterprise is slim enough to be carried anywhere and engineered to handle any tasks whenever duty calls. At 905 g the Mavic 2 Enterprise can be folded in an instant and stored at the side of any belt package. This feature enables the bearer instant power that's easily accessible and transportable.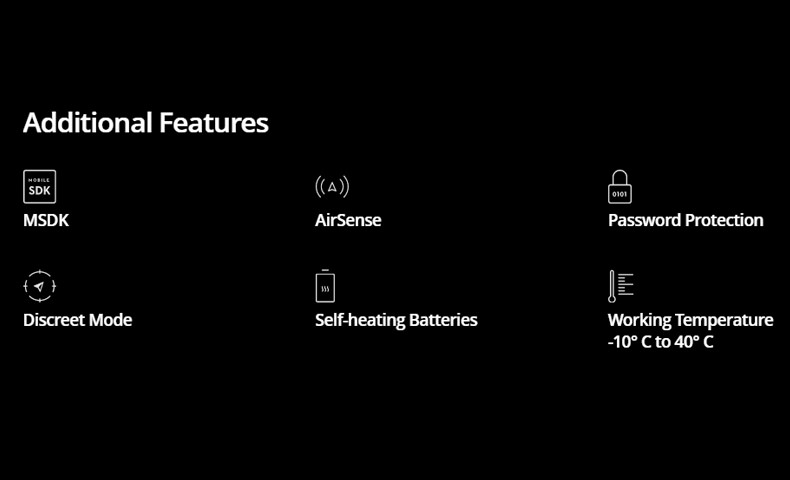 IN THE BOX
Aircraft x 1
Smart Controller x 1
Intelligent Flight Battery x 1
Gimbal Protector x 1
Charger x 1
Power Cable x 1
Propellers (Pair) x 2
Spare Control Stick (Pair) x 1
USB Adapter x 1
Extended Port Cover x 1
Speaker x 1
Spotlight x 1
Beacon x 1
Protector Case x 1
Manuals  x 1