The Mavic Air 2 is  DJI's newest edition to the Mavic series, boasting with an impressive 34 minutes flight time, 48 MP camera and the ability to film 4k at 60fps.  The Ultimate Combo includes a set of ND filters ND16/64/256, Hardshell ABS Case, Landing Pad, Landing Gear Extensions, Propeller Holder, Ipad/Tablet Holder, 128GB Micro SD Card and more.
FEATURES 
| | | | | | |
| --- | --- | --- | --- | --- | --- |
| FLIGHT TIME | ENVIRONMENT SENSING | VIDEO RESOLUTION | INTERNAL STORAGE | GIMBAL    | EFFECTIVE PIXELS |
| 34 min | 3-Directional | 4k 60 fps | 8GB |  3-axis | 48mp |

3-Axis Gimbal Camera
The Mavic Air 2 is the most portable DJI drone to house a 3-axis mechanical gimbal, with its angular vibration range reduced to 0.005°. Set in a triangular formation, gimbal dampeners help create even steadier shots.
4K Video Resolution at 60 Frames Per Second Video 
Master creative aerial shots thanks to effortlessly smooth 4K/60fps video. The D-Cinelike flat colour profile retains more information for post-processing. The HEVC (H.265) video codec records more image information, uses less storage, and preserves the dynamic range and detail of your footage, ensuring next-level content
HDR Video Dynamic by Default 
The secret to incredible HDR video is a high-performance Quad Bayer image sensor. A single frame separates exposure levels in different areas, accurately capturing light and dark details. The images are layered to create a colourful, balanced, and eye-catching picture with higher dynamic range.
48MP Stills 
The Mavic Air's onboard camera integrates a 1/2" 48-megapixel CMOS sensor and an f/2.8 lens with a 35-mm equivalent focal length of 24 mm to shoot high-quality photos and videos. The 48MP camera supports a high megapixel count that allows for vivid details even when you zoom in on an image.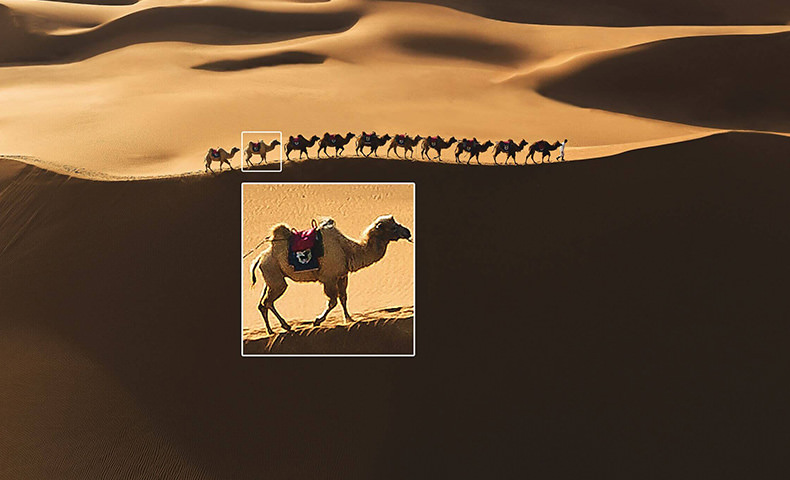 SmartPhoto 
Mavic Air 2 features SmartPhoto, which integrates scene recognition, HyperLight, and HDR into one mode for optimal results. Scene recognition optimizes different camera parameters for various scenes and supports intelligent recognition of five categories: sunset, skies, grass, snow, and trees
HDR Panorama 
Mavic Air 2 offers DJI's most advanced panorama mode, with a higher dynamic range and colours that are vivid and incredibly accurate.

8 GB Internal Storage
In addition to a Micro SD card slot, 8 GB of internal storage let you save photos and videos directly to the aircraft and export files through its USB 3.0 Type-C port.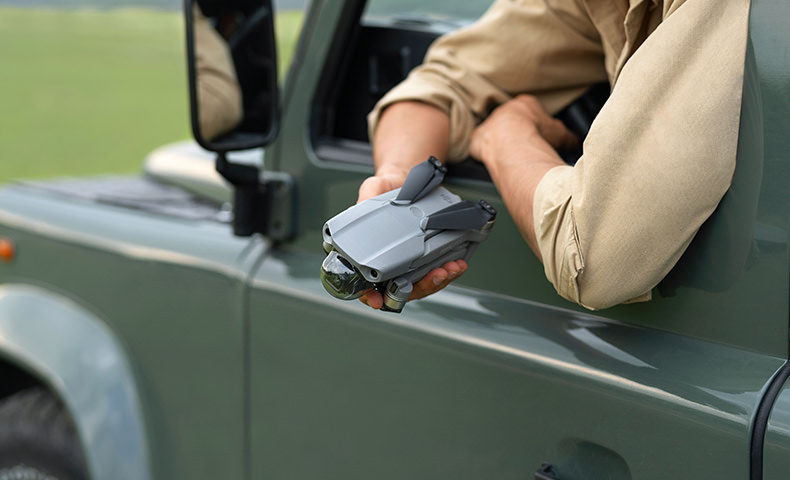 INTELLIGENT FEATURES
Mavic Air 2 combines a powerful camera with intelligent shooting modes for stunning results. Creative aerial photography has never been this easy.
FocusTrack 
Professional-quality footage is effortless thanks to FocusTrack. This easy-to-use suite of intelligent tracking modes includes Active Track 3.0, Spotlight 2.0, and Point of Interest 3.0, allowing you to unleash your creativity.
8K Hyperlapse 
Mavic Air 2 supports Hyperlapse in 8K, allowing you to warp time and space for especially stunning footage. Best of all, you can achieve this shot without complex post-processing. Choose from Free, Circle, Course Lock, and Waypoint modes, select the shooting location, and the DJI Fly app will do the rest.
QuickShots 
Capture cinematic video clips automatically with QuickShots. With just a few taps, Mavic Air 2 plans and flies a complicated aerial route for a professional-quality shot. Add music, effects, and filters with super-intuitive Story templates so you can share your masterpiece directly to social media.
FLIGHT AND SAFETY
OcuSync 2.0
OcuSync 2.0 has a video transmission distance of up to 10 km and can also deliver 1080p FHD resolution live stream directly from the drone's camera. Enjoy more freedom for exploring and more clarity for that perfect shot.
2.4/5.8Ghz Dual Frequency
Mavic Air 2 supports 2.4/5.8GHz dual-frequency communication and automatically switches to the best channel with the lowest interference in real-time. This significantly improves the aircraft's anti-interference ability in challenging environments, increasing flight safety.
Battery and Flight
Stay in the air long enough to get the perfect capture with an impressive battery life of up to 34 minutes and pull off epic, fast-paced shots with a max flight speed of 68 kph in Sport mode. The longest flight time in DJI consumer drone lineup, the DJI Mavic Air 2 has a 3500 mAh battery capacity which keeps it up in the air for a longer period.
Obstacle Avoidance
Mavic Air 2 perceives its environment in three directions: forward, backward, and downward. An auxiliary light improves visibility, and the extra layer of security that obstacle avoidance provides is ideal for pushing the limits of what is possible.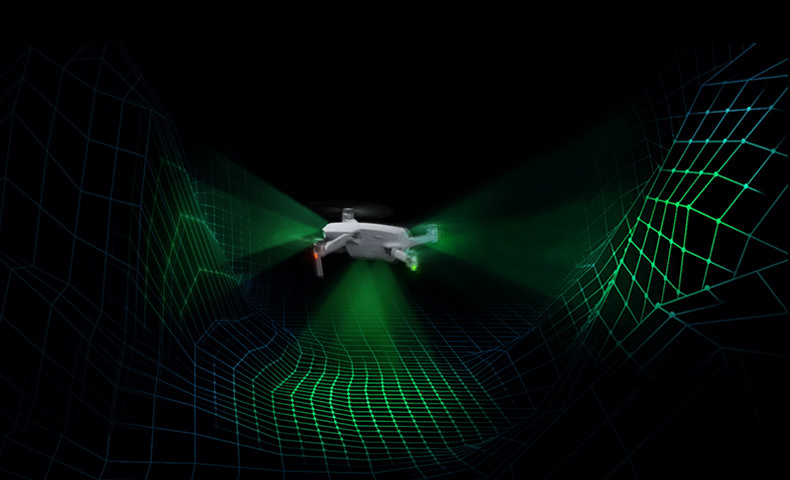 APAS 3.0
Advanced Pilot Assistance Systems (APAS) 3.0 utilizes an advanced mapping technology for smooth following and reliable obstacle avoidance in complex scenarios. Obstacle avoidance performance and automatic flight planning has dramatically improved compared to previous generations, increasing safety and providing more options.
DJI Fly App
The DJI Fly app makes creating flawless videos more convenient than ever. The built-in DJI Mimo app editor provides manual settings, advanced functions, and intuitive templates, allowing you to create professional compositions in seconds.
REMOTE CONTROLLER
The newly designed remote controller features an ergonomic design for a more comfortable grip and boasts an impressively long battery life of 240 minutes. [7] The new clamp makes attaching smartphones fast and easy, while integrated antennas significantly improve user experience.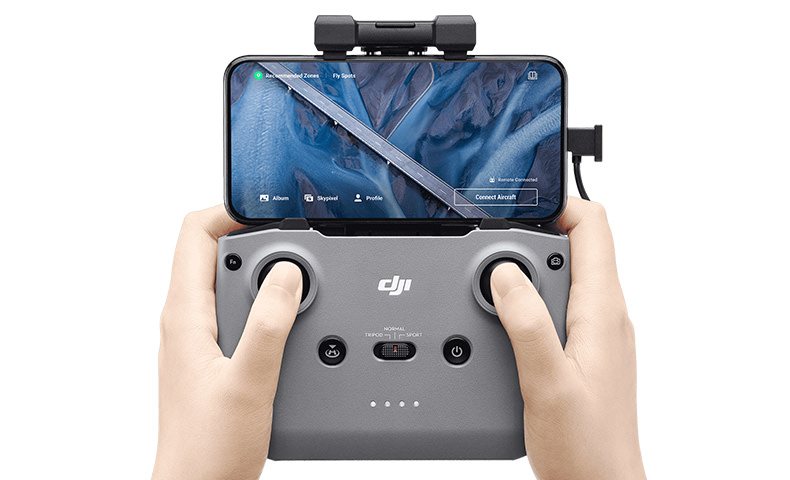 HIGHLIGHTS
48 MP effective pixels
4K @ 60 fps video
ActiveTrack 3.0
Occusync 2.0 10km FCC
34-minute Flight Time
COMPATIBILITY
*Please note the DJI FLY app will not work on 32-bit Android devices which include the Samsung J6 and A10. If you are not sure about your phone compatibility please contact our team before you purchase. The DJI FLY app will work on all Apple devices from iPhone 6 and later.
IN THE BOX
Aircraft x 1
Remote Controller x 1
Intelligent Flight Battery x 3
Battery Charger x 1
AC Power Cable x 1
Low-Noise Propellers (Pair) x 6
Battery charging hub x 1
Battery to Power Bank Adaptor x 1
DJI Shoulder Bag x 1
ND Filter set (ND16/64/256) x 1
RC Cable (Standard Micro USB Connector) x 1
RC (USB Type-C Connector) x 1
RC (Lightning Connector) x 1
Gimbal Protector x 1
Communication Cable (USB 3.0 Type-C) x 1
USB Adapter x 1
Spare Control Sticks (Pair) x 1
Ultimate Combo includes:
128GB Micro SD Card x 1
Mavic Air 2 Hardshell ABS Case x 1
Pgytech Mavic Air 2 Landing Gear Extensions x 1
Pgytech Mavic Air 2 Propeller Holder x 1
Pgytech Tablet/ipad Holder x 1 
Pgytech Mavic Air 2 Landing Pad (75cm) x 1